Inflatable Cold Storage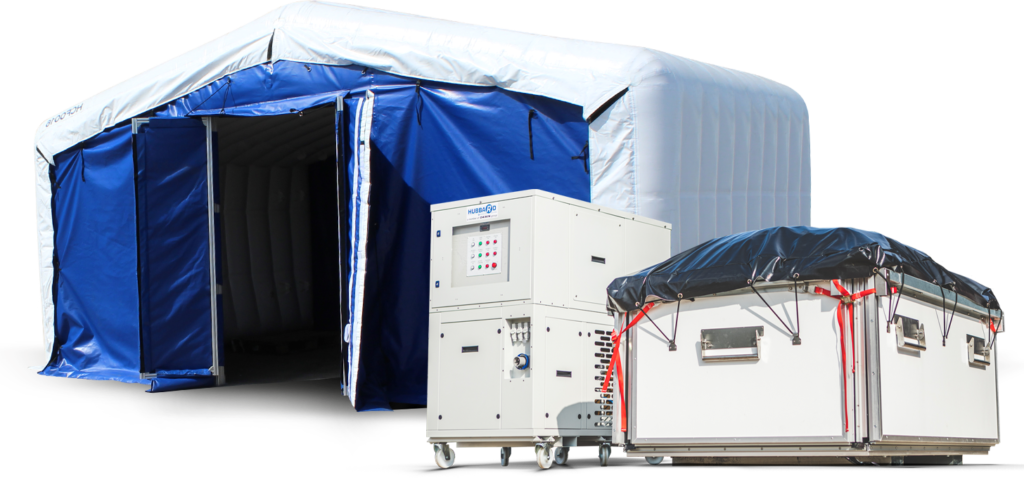 Why choose TEMPºSTORE™?
Our TEMPºSTORE™ range is manufactured in house by ourselves. Not only does this ensure its quality but it combines the knowledge of our sister company Tectoniks, industry leaders in design and manufacture of inflatable structures and the supplier network of Dawsongroup. This has allowed us to produce innovative designs for more flexible cold and ambient storage products. The project has gained interest immediately from some of the worlds leading humanitarian agencies and the TEMPºSTORE 10 has been designed alongside the UNHRD in Brindisi, whilst the TEMPºSTORE™ 26 was tested on site for 1 year successfully operating during this time and withstanding inclement weather.
Flying from Australia to UK I was interested in the Temp°store 10 to be able to supply the unit to a customer of ours back home. Dawsongroup were great, they gave me a full demo of the unit and we have been happy with how it has been operating since.

Andrew Wade, Managing Director
How TEMPºSTORE™ is being used
Pharmaceuticals
We are a leading provider of pharma spec cold storage, available with our POLAR°STORE™ range.
Wholesale & Logistics
Providing flexible cold storage solutions that allow you to meet demand on time.
Hospitality, Food & Drink
Supplying large-scale food and retail businesses with the necessary flexibly to optimise their supply chain.
Latest news and industry insights
Take a look at our latest news, innovations, as well as the most recent developments in climate controlled storage, cold chain delivery and the sectors we serve.
View all
Speak to one of our climate control experts today
Simply enter your details into the form and we will endeavour to get back to you within two working days.