Our POLARºSTORE™ MEAT RAIL can be used for chilling or blast freezing, with rails for hooking meat onto. Available in 20ft High Cube & 40ft High Cube sized, for hire or purchase anywhere in the world with a Dawsongroup-led service approach.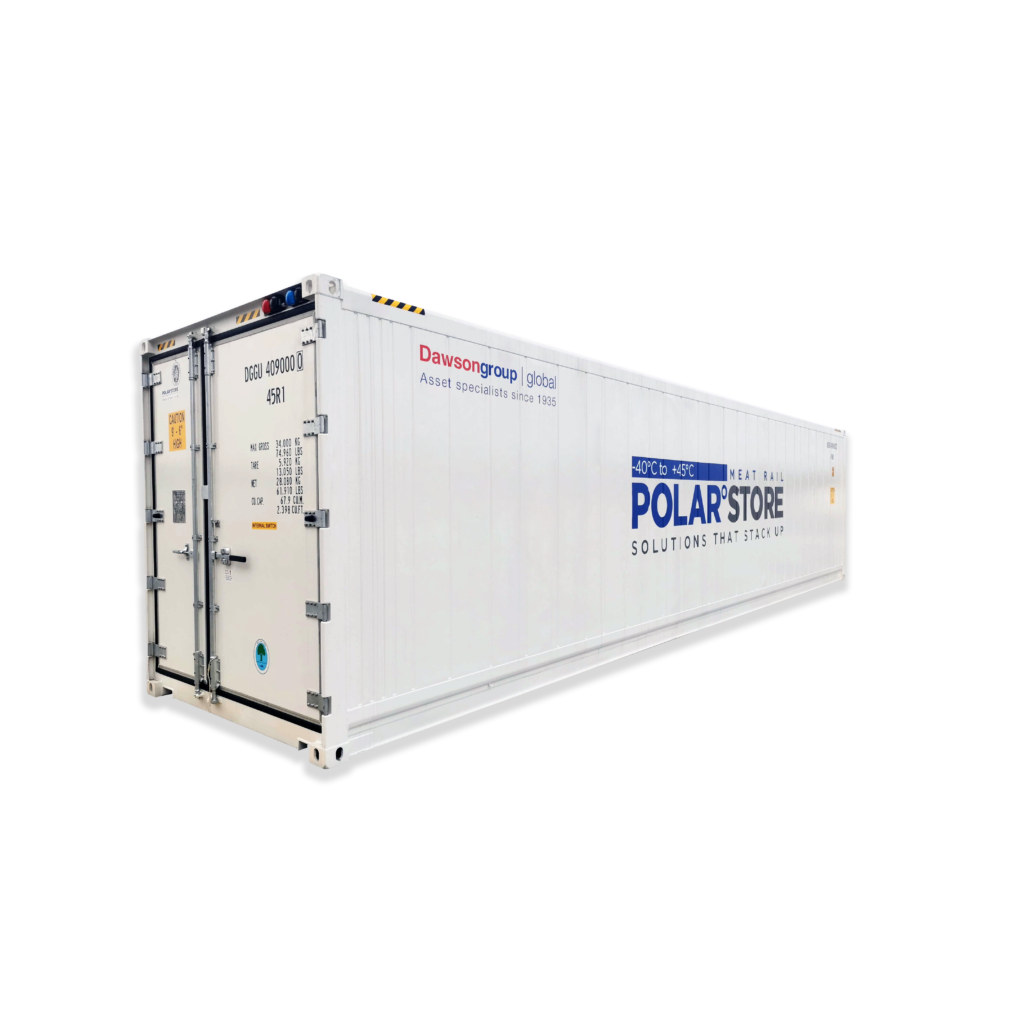 Features of Meat Rail cold storage
The POLARºSTORE™ MEAT RAIL is designed to keep your meat stock at an optimum temperature. Installed with meat rail cold storage, it allows increased airflow and ease of use for your industry type. With chilling or blast freezing available, our 40ft meat rail container can accommodate over 200 meat hooks and approximately 6 tonnes of product.
Internal temperature setpoint of -40°C to +45°C
All our units are High Cube (9ft 6in, 2.9m)
Easy open double doors with 70/30 split
Plug and Play connection
Features/selling points
The following features are standard on all our POLARºSTORE™ cold rooms. Please download the product brochure for more information and additional features:
Internal release and lockable door handle
Flat Floor with 4 drain holes
LED internal lighting
Sliding strip curtain
Hearing & visually impaired person trapped and mains failure alarm
Available to hire or purchase for…
Our units can be hired on a variety of tariffs with service and maintenance included. They can also be purchased outright. Please contact us for more information.
Available for hire and purchase globally
Full service and maintenance during hire
24/7 breakdown hotline
Dawsongroup-led service approach
Compare the range
Function
Sizes Available
Interior Temperature range
Ambient operating range
Warranty on fridges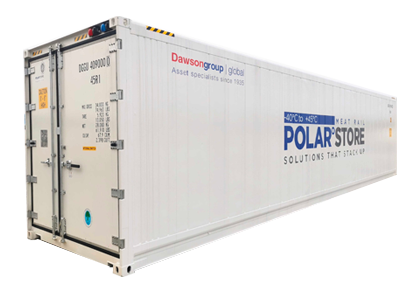 Meat Rail
Chill, Blast Freezing, Thawing
10ft, 20ft, 40ft
-40°c to +45°C
-30°C to +50°C
5 years (new)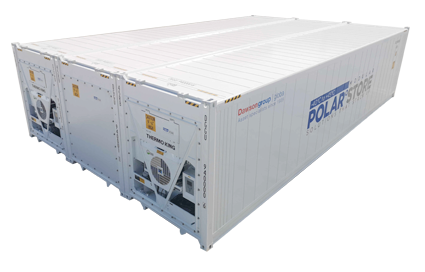 Modular
Chill
20ft & 40ft Bays
-40°C to +45°C
-30°C to +50°C
5 years (new)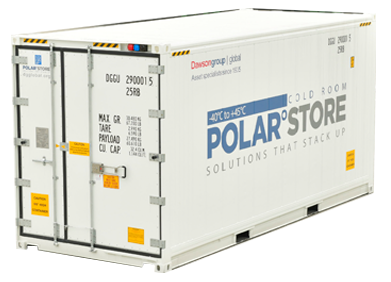 Cold Room
Chill
10ft, 20ft, 40ft
-40°c to +45°C
-30°C to +50°C
5 years (new)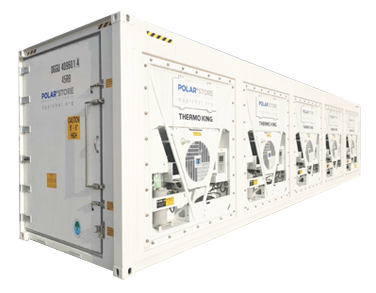 Blast Freezer & Chiller
Blast Freezing
10ft, 20ft, 40ft
-40°c to +45°C
-30°C to +50°C
5 years (new)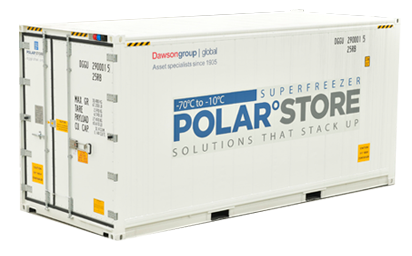 Superfreezer
Deep Freezing
20ft, 40ft
-70°C to -10°C
-30°C to +50°C
2 years (new)
Speak to one of our cold chain experts today
Simply enter your details into the form and we will endeavour to get back to you within two working days.