Our modular cold stores are available for hire or purchase anywhere in the world with full maintenance packages and 24/7 breakdown support.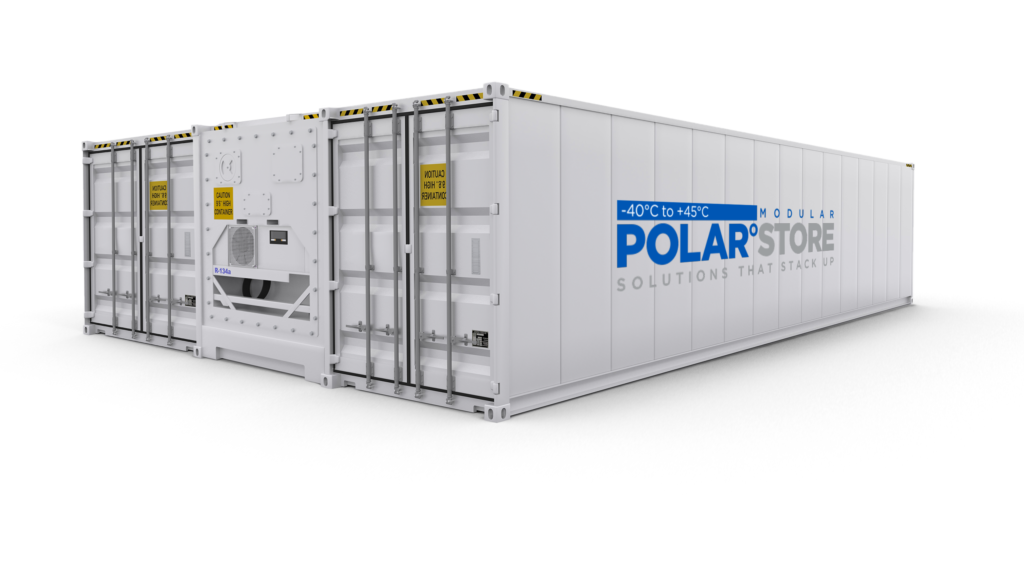 Features of Modular cold storage
Our POLAR°STORE™ modular cold stores offer a great way to increase your overall temperature-controlled storage capacity. Our regular 20ft and 40ft cold rooms can be linked together to form part of your existing building or loading bays, and even be set-up as individual complexes from 25m² of floor space. Added to the fact that ISO containers are cheap to transport, this is an extremely cost-effective solution when combined with our on-hire maintenance packages.
16 weeks lead time
Non-permanent and can form part of existing building
Effective -40°C to +45°C temperature range
Easy to transport ISO containers
High-quality and durable design
Features/selling points
The following features are standard on all of our POLAR°STORE™ modular products. Please download the brochure for more information on standard and optional features:
70/30 easy-open doors
All units are 9ft 6" high
Can be scaled up or down in size
Plug and Play power
Available to hire or purchase for…
Our units can be hired on a variety of tariffs with service and maintenance included. They can also be purchased outright. Please contact us for more information.
No up-front capital cost
Flexible rental periods
24/7 breakdown support
Full fridge maintenance
Compare the range
Function
Sizes Available
Interior Temperature range
Ambient operating range
Warranty on fridges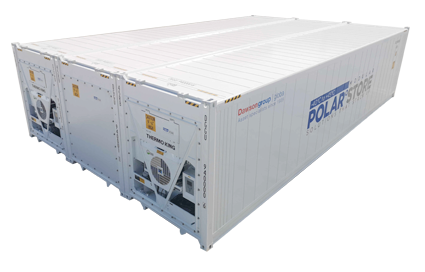 Modular
Chill
20ft & 40ft Bays
-40°C to +45°C
-30°C to +50°C
5 years (new)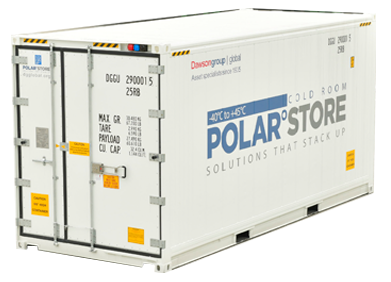 Cold Room
Chill
10ft, 20ft, 40ft
-40°c to +45°C
-30°C to +50°C
5 years (new)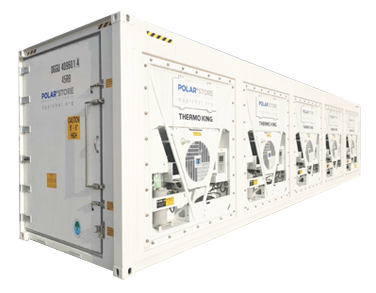 Blast Freezer & Chiller
Blast Freezing
10ft, 20ft, 40ft
-40°c to +45°C
-30°C to +50°C
5 years (new)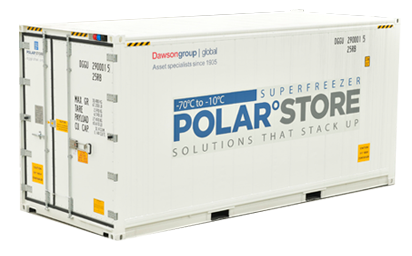 Superfreezer
Deep Freezing
20ft, 40ft
-70°C to -10°C
-30°C to +50°C
2 years (new)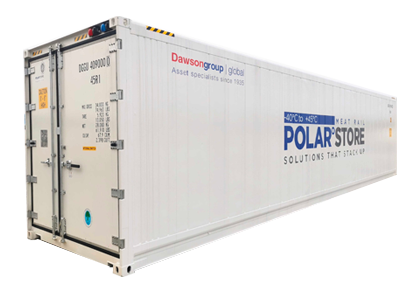 Meat Rail
Chill, Blast Freezing, Thawing
10ft, 20ft, 40ft
-40°c to +45°C
-30°C to +50°C
5 years (new)
Speak to one of our cold chain experts today
Simply enter your details into the form and we will endeavour to get back to you within two working days.