INFLATABLE COLD STORAGE
Dawsongroup | global are providers of world-leading temperature controlled inflatable cold storage solutions. Our TEMP°STORE™ inflatable cold storage units can be transported to anywhere in the world, and deployed in as little as 60 minutes.
TEMP°STORE™ 10 is our highly compact, simple to use inflatable cold storage solution, offering a temperature-controlled range of +2°C to +15°C. It's been designed for use within the international aid and disaster relief community, and for when emergency cold storage is required at a moment's notice.
TEMP°STORE™ 26 is our scalable yet highly portable inflatable cold storage solution, ideal for healthcare, pharmaceutical and hospitality applications. It offers also offers a temperature-controlled range of +2°C to +15°C, can be deployed in under four hours, and combines the knowledge of our sister company Tectoniks, industry leaders in design and manufacture of inflatable structures.
TEMP°STORE™ Warehouse inflatable cold storage solutions is the ideal choice for ambient storage or warehouse needs. Each single unit offers approximately 140m² of usable, weather-proof floor space. Multiple units together can be connected to form unlimited floorspace, ideal for disaster relied aid off grid, healthcare, warehouse & logistics, hospitality and numerous food-related applications (such as meat industry and fishing).
Speak to a Dawsongroup | global inflatable cold storage specialist today to find out more.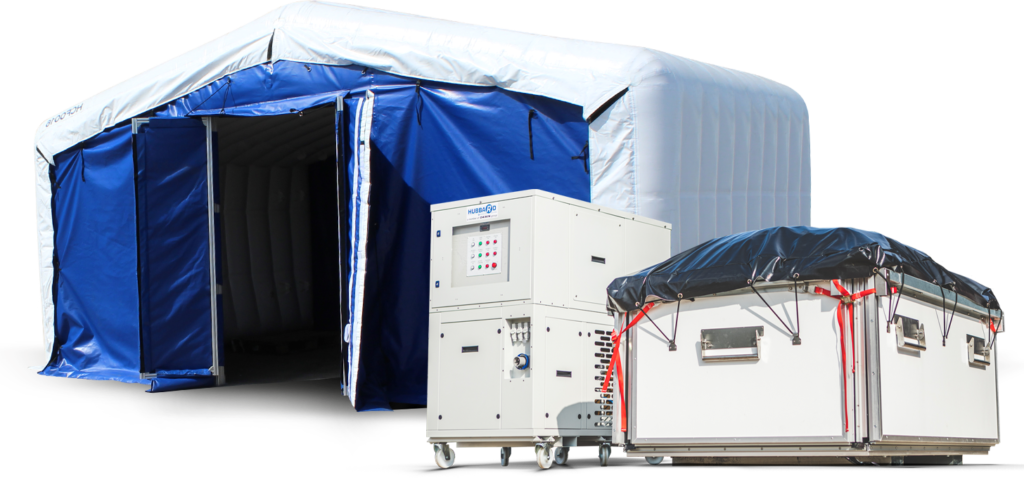 Latest news & insights
Take a look at our latest news, innovations, as well as the most recent developments in climate controlled storage, cold chain delivery and the sectors we serve.
View all
Speak to an expert today
Simply enter your details into the form and we will endeavour to get back to you within two working days.