The combined impact of the coronavirus pandemic and the rapid adoption of e-commerce globally have resulted in a seismic shift in consumer behaviour that has challenged suppliers of every size across the globe.
Excessive growth in consumerism in the developing world is having an ever-increasing influence on everything that we do. From changing what we eat and where we shop to how we exercise and interact with others, food retailers (and their supply chains) have had to adjust to these new trends accordingly. Improving efficiency and placing convenience right at the core of their value proposition and operations is vital to ensure survival in a highly competitive world.
Exploring the Amazon Effect
While many traditional retailers have struggled to deal with the disruption in the current climate, online retail outlets have been quick to reap the rewards of a consumer market that has shifted to clicks rather than bricks to fulfil their shopping needs.
Referred to as the 'Amazon Effect [1]', perhaps unsurprisingly as the poster child for online shopping reported record profits [2] this year, this trend identifies the growing demand for speed and convenience over the physical buying experience.
Beyond everyday items, supermarkets have also reported a growing shift [3] to screens over stores, with some reporting double the number of grocery shoppers buying food online during lockdown, a sea change they now claim is irreversible.
An article from Nielsen suggested that even pre-pandemic, in 2017 New Zealanders spent approximately $10 billion buying products online and younger buyers were happy to choose convenience over price when it comes to groceries [4].
A reduction in stock-keeping units, as supermarkets look to reduce costs, lower in-store footfall and a drop in product demand as restaurants open their doors again, have all meant agility has become paramount to survival.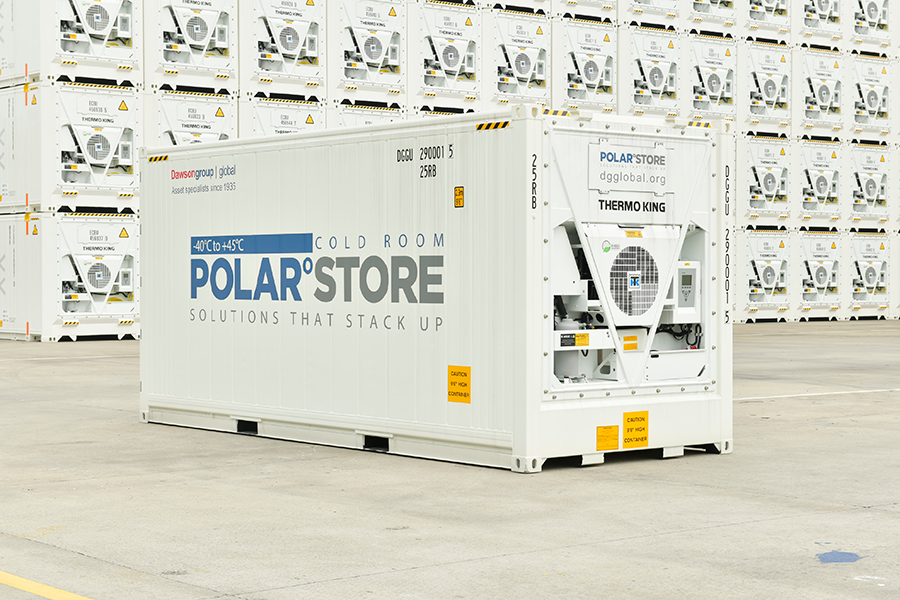 Convenience is king
Convenience has never been more important and many outlets have been quick to adapt their practices to meet this demand. The emergence of the dark store model [5], across the globe, is another example of how businesses are adapting their offer for convenience to reach new consumer audiences.
The online trend is likely to see a reduction in the number of stores, perhaps as many as half closing and many being repurposed into 'dark stores', operating as a warehouse for either click and collect grocery shoppers or home delivery services. [6]
[6]
Deliveroo, for example, has expanded its offering with a new grocery delivery service across its takeaway platform, while UK supermarket Sainsbury's recently launched its new Chop Chop app offering 20-minute delivery slots. Gorillas is promising fresh goods and groceries to your door within 10 minutes in Denmark, Italy, the Netherlands, Spain, France , Germany and the UK, with challenger brands Jiffy and getir now delivering in London within 'minutes'.
New Zealand is also seeing an increase in home delivery grocery services, with varying success [7] and the trend for meal subscription kits delivered to home from companies such as MyFood Bag, WOOP and HelloFresh is emerging within urban areas [8], further adding to the need for access to convenient, local cold storage.
The food industry has always been one of the most competitive sectors but, with a newly altered post-pandemic landscape, increased pressure from new competitors coming to market, reduced margins and limited investment, the ability to be fast and flexible is vital.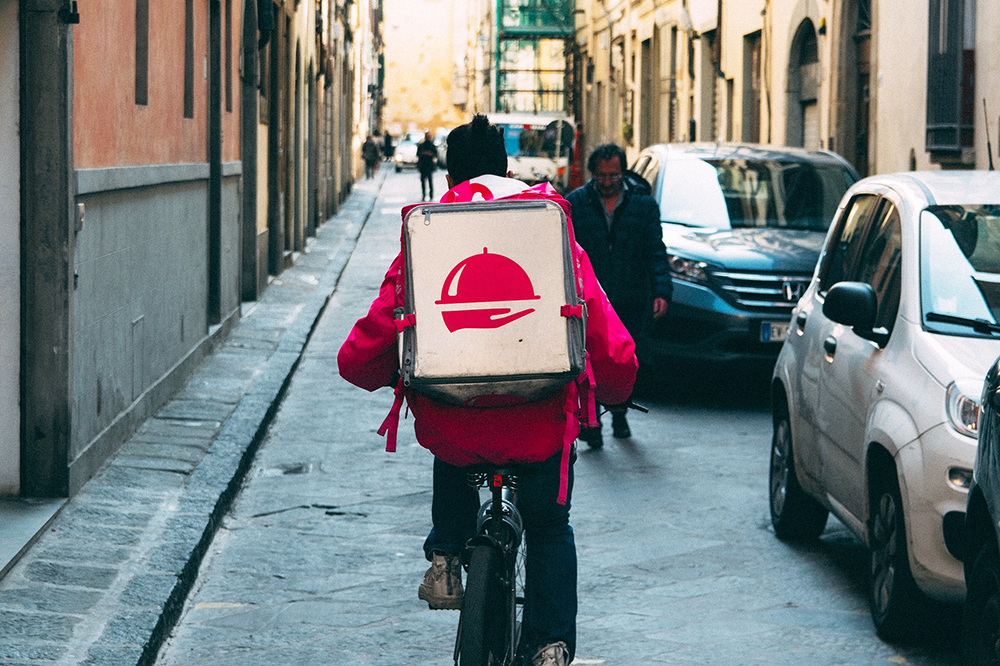 Online for the long haul
Research by US real estate giant Coldwell Banker Richard Ellis (CBRE) and Forrester, demonstrates how e-commerce demand for cold foods currently outpaces nearly every other product for home delivery in terms of growth. Refrigerated food sales via e-commerce were at 84 per cent last year, compared to 54 per cent pre-pandemic, while frozen foods had increased to 74 per cent from 63 per cent. [9]
A trend report from fresh produce trade organisation, United Fresh [10], said in 2019 less than 10 per cent of New Zealanders shopped for groceries online. A number that has surged to nearly 30 per cent since.
In other parts of the world, numbers are set to increase even more with online grocery shopping up 25 per cent in the United States and 40 per cent in Asia [11].
The halal food market is also driving trends within the ASEAN region, including the Philippines, Singapore, Myanmar and Indonesia. Singapore's halal dining market was predicted to be worth over USD 1 billion, with local Muslims spending USD 700 million in 2019 [12].
The halal industry offers opportunities for cold chain logistics as most of the food products have shorter shelf lives, yet the quality of local cold chain infrastructure varies widely throughout the region.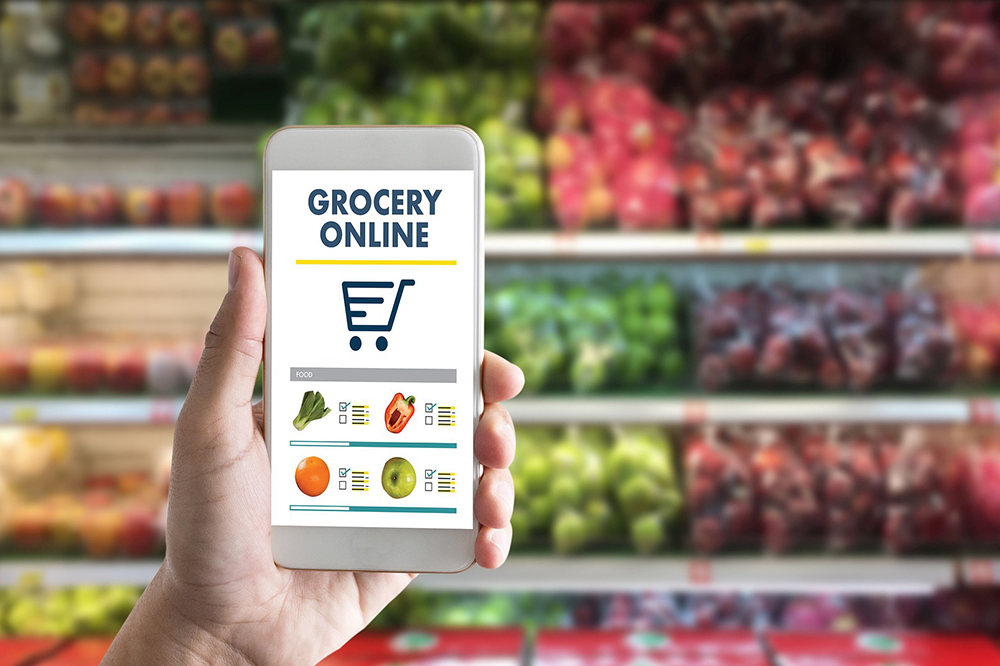 Supporting with cold storage
Where localised convenience is increasingly important, scaling up capacity for temperature-controlled storage in multiple locations is key. In places where there is less cold chain infrastructure readily available, there is even more of a need.
Although India and China alone account for 42 per cent of the cold storage capacity worldwide, the availability of cold storage per urban resident in both countries is significantly below the levels in America and Britain [13].
Convenience, fresh food, pharmaceutical storage and other cold chain applications are driving demand for storage, yet it is often perceived as a high cost, complex solution to install [14]. The team at Dawsongroup TCS don't believe it needs to be that way though.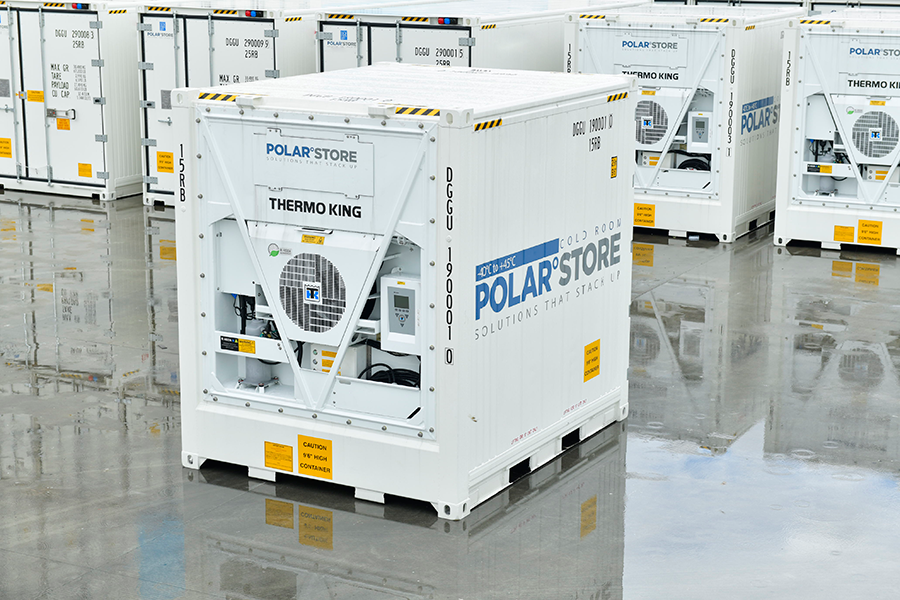 Flexible and affordable cold storage
The Dawsongroup TCS POLARºSTORE™ modular cold storage range offers that vital agility that food producers, supermarkets and their supply chains need to stay ahead of the game. Designed to be cost-effective, reliable and sustainable, these portable complexes offer a flexible and adaptable temperature-controlled solution to cold chain and logistics for grocery and food distribution businesses of every size.
Supplied on a sale or rental basis, POLARºSTORE™ modular units help ensure plans can be adapted and changes implemented with minimal disruption, whether it's increasing storage space in the future or adding a temporary loading dock to provide cold chain integrity throughout the whole transportation process.
A bespoke temperature-controlled solution
Committed to working with our customers to find the best bespoke refrigeration solution for their needs, the Dawsongroup TCS team were recently able to support a thermal packaging specialist in South Africa to quickly and effectively implement passive cooling without large capital outlay. The combination of 20ft and 40ft POLARºSTORE™ cold room units on a long term lease have allowed them to offer maximum scalability, capable of interacting with their own products and efficiently altering temperatures.
They know that by working with us they are getting the support, skills, knowledge and expertise of our 30 years' experience within the cold storage sector.
So, with the consumer landscape altered indefinitely and the continuing demand for online convenience showing no sign of slowing down, shrewd businesses need to be poised for change – and we're primed to help them.
For more details about Dawsongroup | globaltemperature control solutions visit: https://www.dgglobal.org/polarstore/.