We design and manufacture inflatable structures, inflatable buildings and inflatable marquees.
"If you build it, they will come" says actor Kevin Costner in the film, Field of Dreams. While it's true that this is a fictional quote, it is representative of the real-life ambitions and needs of many hospitality organisers and event marketers. The same is true for logistics specialists and disaster management teams around the world. All require safe and secure portable, temporary inflatable structures. 
Dawsongroup | global can provide both standard range and bespoke inflatable structures. We design and manufacture inflatable buildings and blow up architecture solutions to the exacting needs of our customers, and we ship them rapidly all over the world.
The TEMPºSTORE™ cold storage and temperature-controlled range
We have a long and distinguished record of providing portable temperature-controlled inflatable cold stores with a range of +2ºC to +15ºC to a to a diverse range of sectors and industries, such as for food and retail, healthcare, hospitality, events and many more.
TEMPºSTORE™ 10
The lack of infrastructure in developing countries and remote areas denies people access to vital cold storage needs for life-saving vaccines and medicine. TEMPºSTORE™ 10 empowers easy deployment in under 60 minutes and four simple steps to aid the development of immunisation programmes and speedy response times to disaster relief events. This is currently employed by UNHRD – the United Nations Humanitarian Response Depot network that supports the UN's World Food Programme.
TEMPºSTORE™ 26
To aid businesses in meeting fluctuating demand while maintaining flexibility and mitigating risk, we manufactured TEMPºSTORE™ 26, a scalable yet highly portable inflatable cold store. Its design allows for simple setup in under 4 hours and offers the ability to scale up from 16 to 46 euro pallets by linking in up to 3 individual units.
TEMPºSTORE™ Warehouse ambient storage solution
Recent times have shown that outside forces can cause business requirements to change overnight, allowing for very little time to react. The TEMPºSTORE™ Warehouse gives organisations the agility to meet dynamic, unpredictable demand quicker than competitors, therefore reducing the risk of lost opportunities.
Our standard range of 10, 12 and 15m wide units can be installed in as little as two days on a predetermined space and annexed to existing premises for optimal process flow. TEMPºSTORE™ Warehouse offers easy to transport large scale warehousing, free of access restrictions and provides up to 140m² of ambient space per unit, making it ideal for a diverse range of sectors and applications. Its modular design enables instant scalability by linking in multiple units to meet the largest requirements, should demand increase at any time.
Discover Dawsongroup | global TEMPºSTORE™ Bespoke inflatable buildings
If you require and inflatable building for hospitality or event applications, talk to Dawsongroup | global. Whatever your exacting needs may be, our in-house team of experienced and talented designers and engineers are ready to create a bespoke inflatable structure for you. Our sister company, Tectoniks, designs and manufactures the TEMPºSTORE™ range of units, and can apply the same technology and know-how to build the custom made structure you require.
While all bespoke TEMPºSTORE™ inflatable architecture is different, they all share essential benefits. Our designs can span greater distances but are portable. They can withstand extreme weather but are quick to set up. TEMPºSTORE™ inflatable buildings have a low environmental impact. Our customers include Coca-Cola, the BBC, Dreamforce, and Lockheed Martin.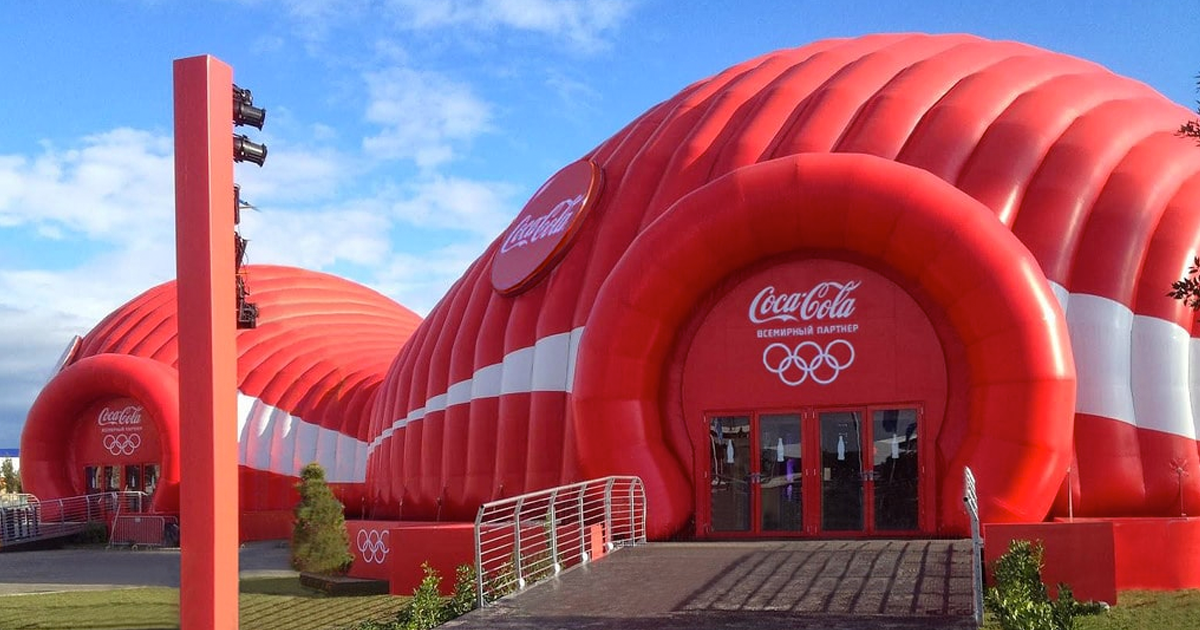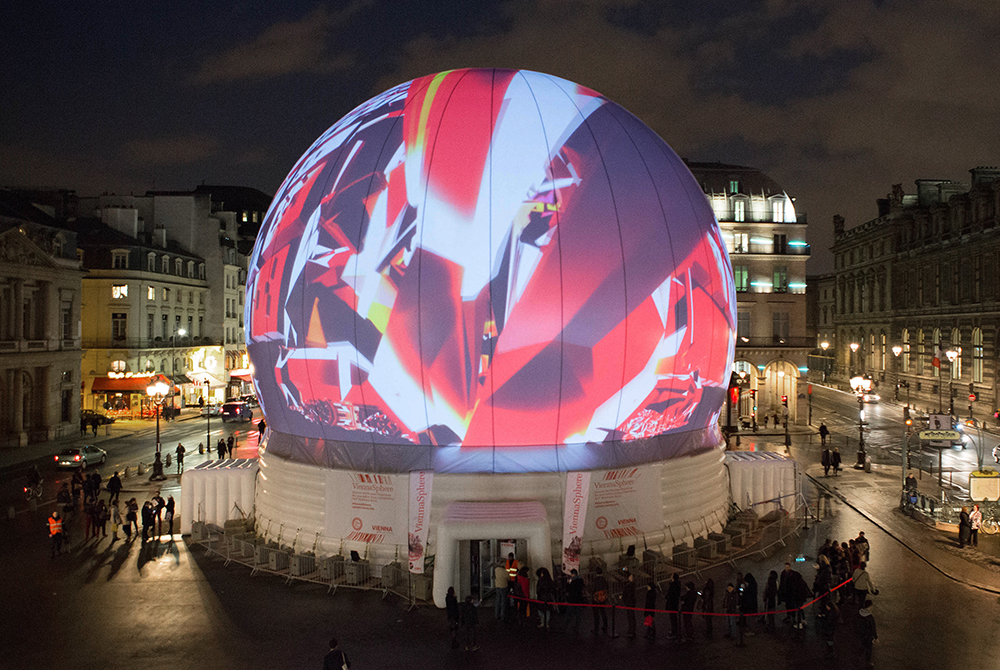 Why choose Dawsongroup | global TEMPºSTORE™?
Whether your need is for portable temperature-controlled cold storage inflatable structures, or large yet easily transported ambient inflatable warehousing, or even small or large bespoke hospitality and event inflatable structures, Dawsongroup | global's highly experienced team can provide the right solution for you. Our reputation is second to none.
Contact our TEMP°STORE™ experts today. Your ambition for an inflatable structure is matched only by our ability to make it happen. Let's talk.