Dawsongroup Temperature Control Solutions (TCS) has expanded its product range with the launch of POLAR°STORE™ Natural, giving a more sustainable refrigeration solution to their fleet, delivered in partnership with global refrigeration specialist Carrier. The new collaboration comes as Dawsongroup looks to deliver more eco-friendly cold storage options to its global customer base.
POLAR°STORE™ Natural is based on the standard POLAR°STORE™ Cold Room model but is fitted with a Carrier refrigerator which uses CO2, in place of conventional synthetic refrigerant. This means it boasts the lowest possible Global Warming Potential (GWP) rating of 1 and reduces its environmental impact.
While POLAR°STORE™ Natural has a temperature range of -40 to +30 degrees, its power consumption is comparable with standard models and requires lower refrigerant tariffs for import.
POLAR°STORE™ Natural is supplied in two sizes: 20ft and 40ft. Its GWP of 1 provides a carbon neutral solution and is U.S. EPA-approved for transport applications and unaffected by phasedowns, F-gas regulations and the Kigali Amendment to the Montreal Protocol. It is also not subject to refrigerant tax.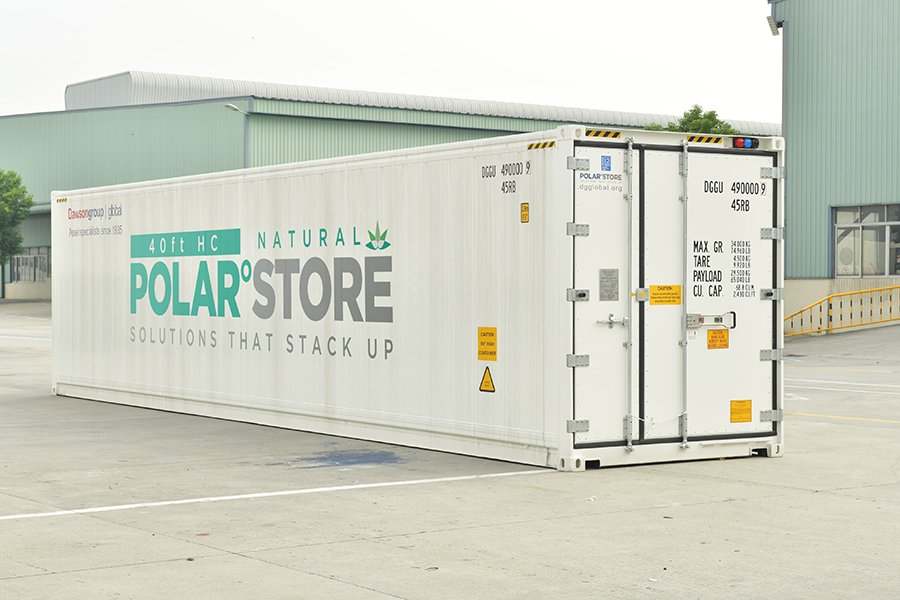 Charles Dawson, International Development Director at Dawsongroup TCS said:
This is an exciting chapter for Dawsongroup TCS. Sustainability has been at the forefront of the industry for some time and this new collaboration shows that we aren't just thinking about this important topic but we are taking action and actually investing time and money in progressive solutions that contribute to reducing emissions from our products.

We know that our supplier partnerships are key to our success and this launch signifies a new collaboration with Carrier, a global leader in refrigeration and a pioneer in sustainable solutions. We're proud to be aligning our products with the future of sustainable storage solutions.
The zero-GWP polyurethane foam blowing agent technology used in the Carrier NaturaLINE unit offers high insulation properties without contributing to GWP. Also, when the NaturaLINE unit reaches the end of its useful service life, it is nearly entirely recyclable. The unit has been validated as having 95 percent recyclability rate
POLAR°STORE™ Natural is available from mid-November onwards. For more details about Dawsongroup TCS global cold chain products and services visit www.dgglobal.org.