Dawsongroup | global is embarking on an ambitious project to progress the development of solar powered cold storage solutions in partnership with Independent Energy.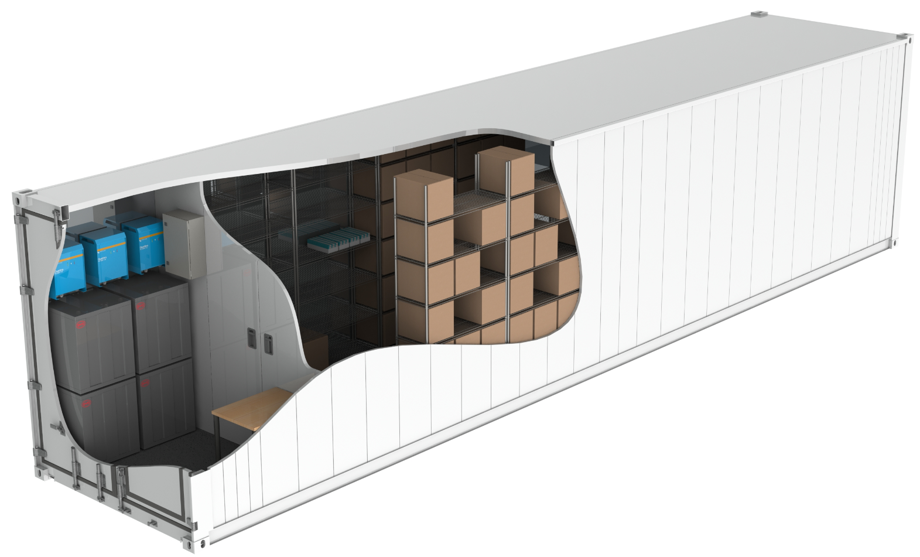 Working together, Dawsongroup | global and Independent Energy have designed a prototype for a solar-powered refrigerated container which can run without grid power or run partially on solar where mains power is intermittent.
Easy to transport and install, the prototype 40ft solar cooling portable unit could be placed in high ambient temperature environments and, where the solar yield is sufficient, run 24/7 on battery power. The main aim is to offer a solution for delivering high quality, reliable cold storage which runs on renewable energy.
Currently, in development, the prototype aims to demonstrate technical design and viability of the proposed designs, which takes a standardised refrigerated container and turn it into a solar-powered cooling solution for pharmaceutics for worldwide aid, relieve and disaster response.
Charles Dawson, International Development Director at Dawsongroup | global, said: "The system has been specified to provide a cooling temperature of +2 degrees at an ambient of 50 degrees Celsius. The solar powered system is designed for easy deployment and multiple redeployments. All components fit within the container for shipment purposes allowing easy shipment and handling, as well as being equipped with bays for easy stowage of equipment and redeployment transport."
Peter van Zwol from Independent Energy said: "Actual cooling needs and performance of a solar system are affected by many variables such as local ambient and irradiation, the number of door openings or fresh product added. This system we have developed with Dawsongroup | global is equipped with a solar system and backup generator to maximise the use of renewable energy. The system layout is optimised for use in rugged conditions and allows multiple deployments and demobilisations."
Charles Dawson added: "Dawsongroup | global wants to be at the forefront of developing innovative cold storage solutions, which includes renewable energy as part of that solution. We look forward to working with companies such as Independent Energy to be able to achieve that."