Successful year for Dawsongroup TCS global cold storage solutions
Dawsongroup Temperature Control Solutions (TCS) has seen rapid global expansion with the successful launch of its new international static cold chain solution brand, POLAR°STORE™. Within a year, the business has over 500 POLAR°STORE™ units on its fleet, which are now being deployed in over 14 countries worldwide.
Drawing on over 80 years of experience in the asset rental and sales market and 30 years' operating within the temperature control solutions industry, Dawsongroup TCS formed a new "global" business unit in October 2020. Its aim was to combine its unrivalled service led approach to temperature control solutions with a new Dawsongroup product portfolio and expand into new territories around the world.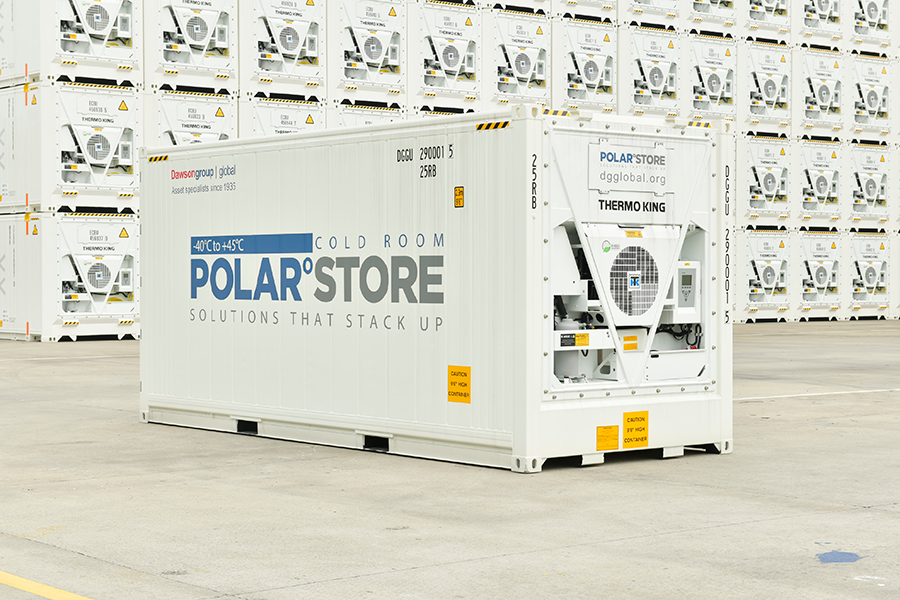 In little over a year, with an investment of over $8m USD, Dawsongroup TCS has now reached a fleet of over 500 brand new cold storage units for its POLAR°STORE™ range and already have units on rent in France, UK, Spain, Holland, Poland, Germany, Ireland, South Africa and Singapore. In addition, the team has secured a tender with the world's largest international humanitarian aid organisation, which will see 86 POLAR°STORE™ units being utilised for medicine storage in the United Arab Emirates, Panama, Ghana, Kenya and South Africa.
Charles Dawson, International Development Director at Dawsongroup TCS said:
The speed of growth we have experienced due to the demand for our equipment globally has been phenomenal. There was already a large demand for cold storage solutions worldwide, even prior to the pandemic, so we wanted to be able to take our expertise from the UK and Europe and translate this across the globe. Now demand has increased significantly, we have gone from zero to over 500 cold storage units and being fully operational within a year.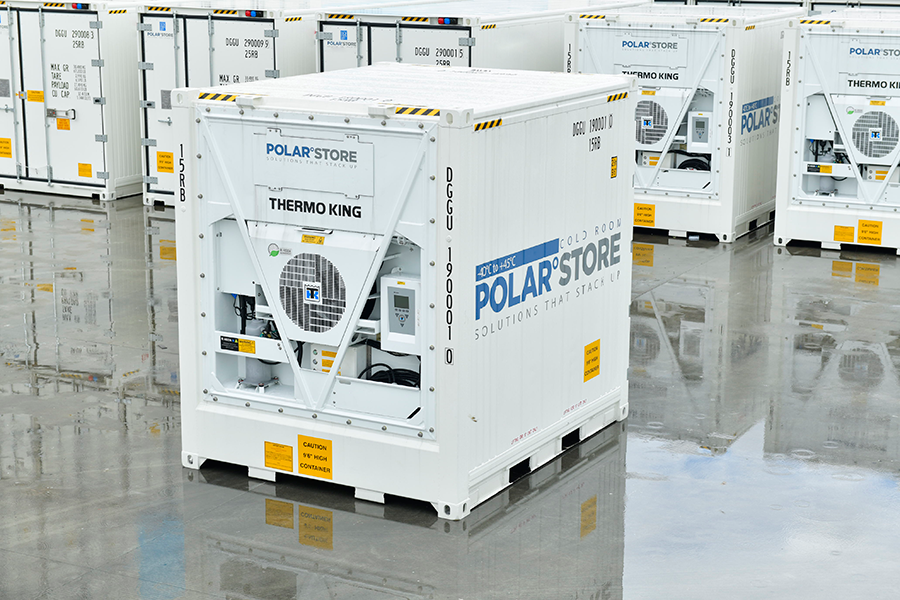 Having strong refrigeration suppliers has been key to allowing Dawsongroup's service led approach to work as the POLAR°STORE™ portfolio offers cold room units, modular cold rooms, blast freezers, meat rails and superfreezers. Thermo King has helped provide that support for the POLAR°STORE™ range with its Magnum Plus model in addition to recently adding the Carrier Natural Line to the fleet.
Charles Dawson continues, saying that: "Our fridge suppliers and their support team have been pivotal in getting our global expansion off the ground. They have provided us with the correct fridge solutions and have tailored them to our specific needs".
For more details about Dawsongroup TCS cold chain products and services visit: www.dgglobal.org.