Following a rigorous tender process, Dawsongroup | global has signed a deal with the world's largest humanitarian organisation for use of its POLAR°STORE™ cold room units across the world. The units will primarily support the humanitarian response teams with storage of vaccinations for a range of medical conditions.
The contract includes the supply of sixty 40ft POLAR°STORE™ cold rooms and another twenty-six 20ft cold room units. Each unit will be fitted with a clip-on generator set to provide backup power in the event of mains failure. All units also come with Emerson RMM-W data loggers to provide live tracking and machine health checks, ensuring complete peace of mind and round the clock surveillance of critical temperatures.
We started initial discussions in August 2020 and have been through a long process to demonstrate how we can add value by coordinating in-country supplier support around the world. We are more than a broker or a middleman, we have in-house engineers who are able to come up with innovative solutions to challenges. For example, our engineers developed a solution for changing over power supply to generator sets in parts of the world where electricity can be unreliable or there is no grid connectivity. We confirmed the deal in February 2021 and our first POLAR°STORE™ units are being rolled out in locations including Mombasa, Dubai, Panama and Accra.

Patrick Smedley, Head of Global Cold Storage at Dawsongroup | global
Generating over USD $3.5 million of revenue for the Group, the deal signifies one of the largest single orders for Dawsongroup | global to date for its recently launched POLAR°STORE™ cold room products, since it was established as a separate business unit in 2020.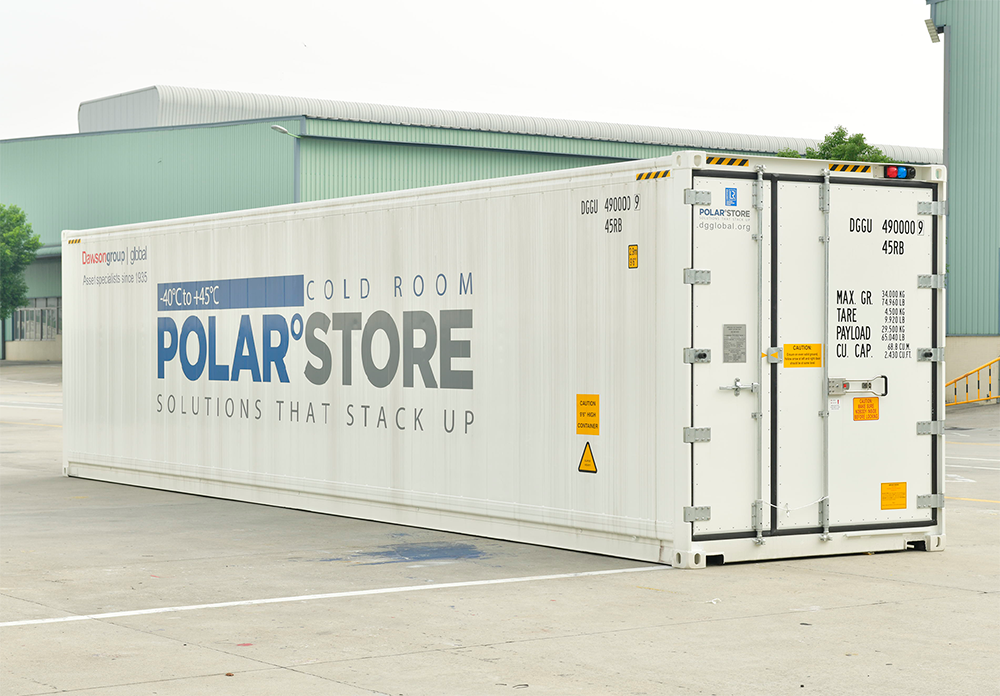 With over 30 years' experience in temperature controlled storage solutions in the UK and Europe, Dawsongroup | global is expanding into new countries with ambitions to become a leading provider of cold chain solutions to meet the demands of the modern world.
This deal signifies a positive start for Dawsongroup | global and is a perfect example to show how the Group continues its growth outside of its traditional markets on its path to be an industry leader within the asset led, temperature controlled solutions industry.

The humanitarian sector highlights the critical need in developing and developed countries, for flexible temporary cold storage solutions that are also durable in tough environments. Many of the destinations where projects are ongoing don't have existing secure cold chain solutions. Our assets will continue to help provide critical resource for populations as they continue to grow.

Charles Dawson, International Development Director at Dawsongroup | global
For more details about Dawsongroup global's temperature controlled solutions visit: https://www.dgglobal.org/polarstore.
About Dawsongroup | global
Dawsongroup is a privately owned group of companies specialising in commercial asset rental and sales. The group has grown to cover specialisations in a variety of commercial vehicles and temperature controlled solutions.
On the back of our innovation and a commitment to service excellence, we look to support businesses across the world. Visit: www.dgglobal.org for more details.