POLARºSTORE™ offers a simple, cost effective and reliable option for cold storage worldwide
Dawsongroup | global is bringing its expertise in temperature-controlled solutions to the rest of the world with the launch of its new POLARºSTORE™ range.
With over 80 years of knowledge, experience and heritage built up within the UK and European cold chain and logistics sector, Dawsongroup | global has designed the POLARºSTORE™ range to deliver safe and secure cold storage solutions, particularly for the food, pharmaceutical and logistics sectors.
The POLARºSTORE™ cold room range includes five key models with a temperature range of -70°C to +45°C. The units, which come with the standard features of Dawsongroup | global's single cold store range, are easily transported and available for hire or purchase throughout the world.
Designed to provide instant scalability for a multitude of applications, the new range features cold rooms, modular complexes, chillers, blast freezers, super freezers and meat rail options. All options can be installed and setup with ease, providing an instant temporary or permanent solution for the safe storage of temperature critical products anywhere in the world.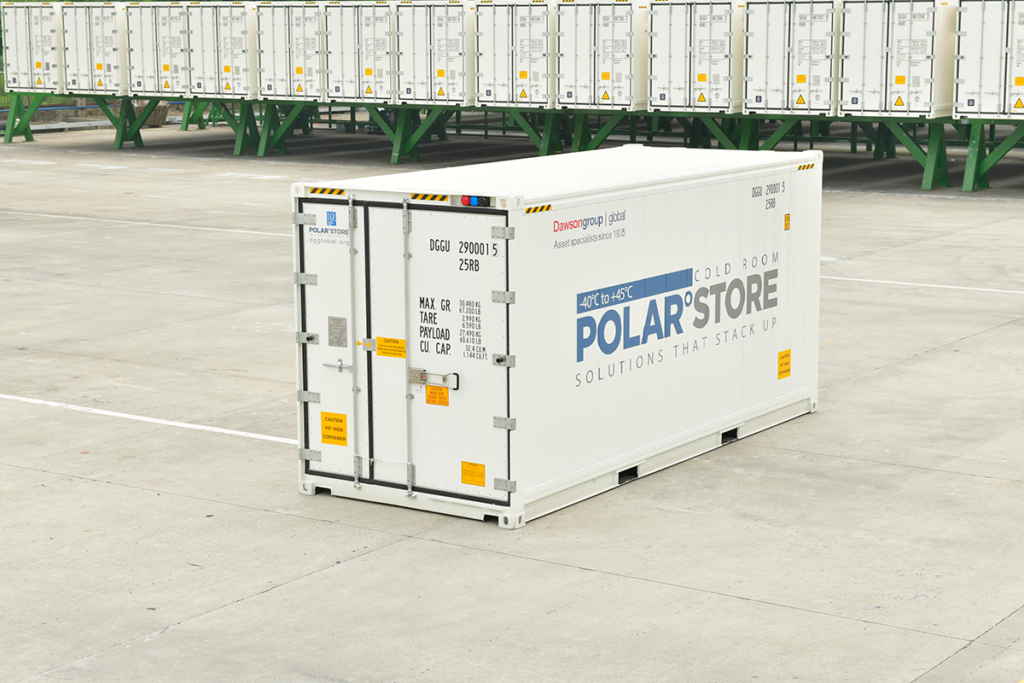 Patrick Smedley, Head of Global Cold Storage at Dawsongroup | global, said:
"With the launch of POLARºSTORE™, we are confident that we have met global demand for a durable, energy efficient and cost-effective cold storage solution.
"Our extensive knowledge and sector experience means we are able to provide a flexible storage solution that can instantly become a critical part of any business' process while meeting cold store challenges head on."
Providing both flexibility and versatility, the POLARºSTORE™ complexes can be built using either 10ft, 20ft or 40ft cold stores and are designed to be joined to permanent buildings, used inside existing buildings or form a separate outdoor complex of connected, multiple cold stores. This increased capacity allows businesses to safely store products at a variety of critical temperatures.
Charles Dawson, International Development Director at Dawsongroup | global, added:
"Given that businesses have individual funding preferences and varying demand fluctuations, we offer purchase packages for long term requirements and flexible hire packages to help mitigate risk with seasonal business. We also appreciate the importance of health and safety for customer peace of mind, so all products come with full 24/7 service and maintenance support when hired or a five-year warranty when purchased new."
For more details about Dawsongroup | global cold chain products and services visit www.dgglobal.org.