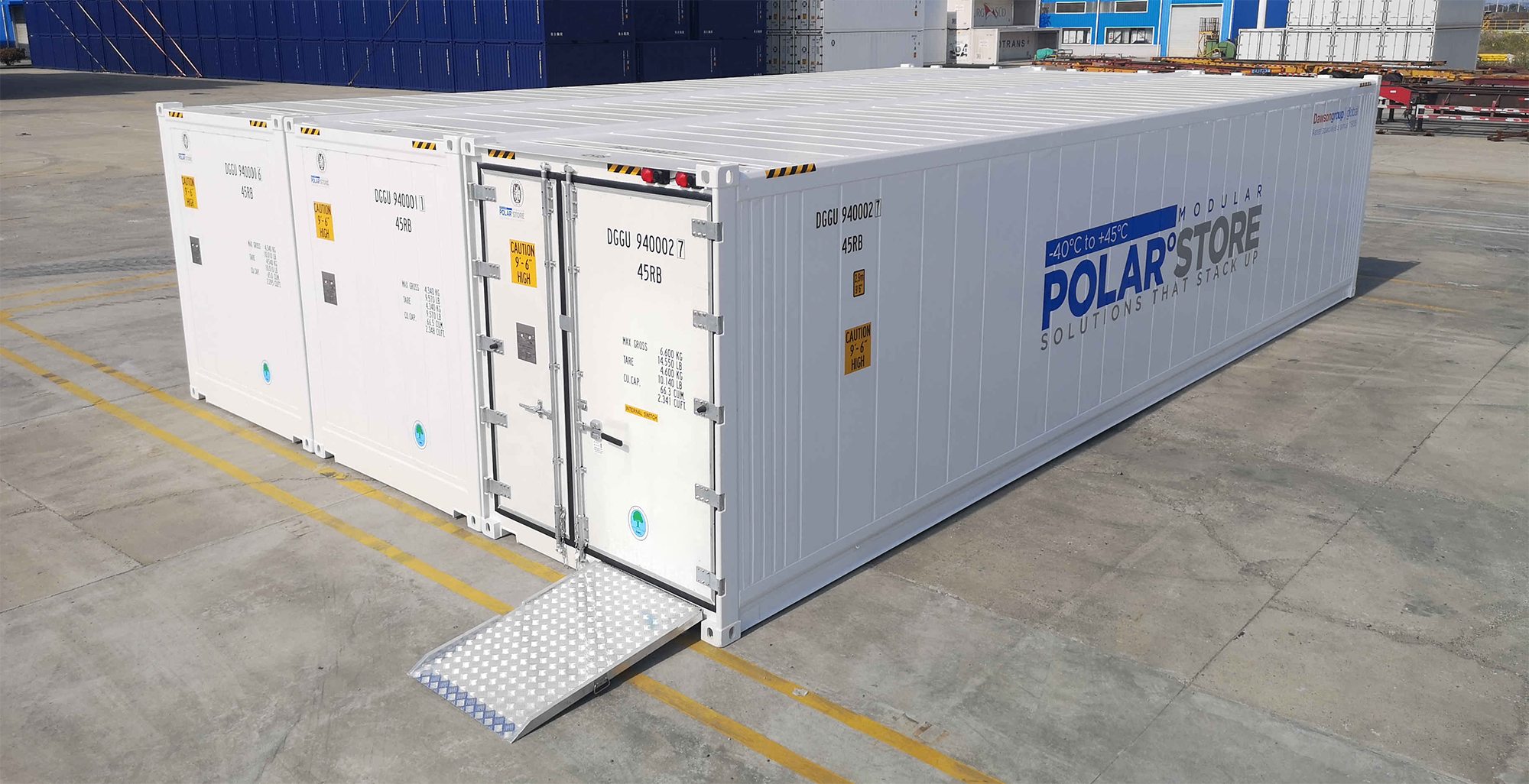 Dawsongroup | global cold storage solutions maximise cold chain integrity for optimal product shelf life.
When cold chain integrity really matters, our portable refrigeration units and freezer rooms provide unrivalled cold storage solutions.
From high-value foods such as shellfish, to life-saving pharmaceutical products like COVID-19 vaccines, our temporary cold storage can extend the shelf life of everything that requires reliable temperature-controlled storage.
More and more, cold chains are proving vital for ensuring that businesses can maintain the quality and lifespan of perishable or temperature-sensitive products. The current delay in cross-border custom checks between the UK and the EU has highlighted just how susceptible many fresh foods are to delays in transportation to end users.
A case in point is the terrible waste of high-value shellfish that many Scottish fishing businesses have endured following days of delay at European borders. This impact on trade has political as well as economic ramifications. To minimise this impact, businesses need to adapt their transportation and storage processes to survive. Portable and temporary cold storage solutions have a significant role to play in this challenge.
Global businesses and organisations choose Dawsongroup | global for portable cold storage solutions
We are a specialist designer and manufacturer of cold storage solutions across the world. Our range of POLARºSTORE™ and TEMPºSTORE™ products help businesses and organisations preserve the integrity of their temperature-sensitive products.
Our POLARºSTORE™ cold storage solutions include cold rooms, modular complexes, meat rails, blast chillers and freezers, as well as super freezers. They're used for a wide range of pharmaceutical, healthcare, research & development, warehouse & logistics, meat industry, bakery, fishing, dairy, and food & retail applications.
These sectors also choose our TEMPºSTORE™ inflatable structures. Our standard range products are also in demand for humanitarian & disaster relief organisations. We have provided our leading TEMPºSTORE™ 10 inflatable cold storage solution to one of the world's most recognised humanitarian NGOs.
Our TEMPºSTORE™ offering also provides for bespoke inflatable structures. These are made to the exacting needs of individual customers and are particularly popular with the event and hospitality sectors. Dawsongroup, through our sister company, Tectoniks Ltd, has provided unique inflatable buildings for many hospitality, events and promotional activities around the world.
And for both POLARºSTORE™ and TEMPºSTORE™ ranges our customers are assured of the very best solution for their exacting requirements, thanks to our highly regarded free-of-charge consultation service. At Dawsongroup | global the client's needs always comes first, thanks to a discovery process that draws on our many years experience of delivering the most appropriate cold storage solution. This helps to optimise a customer's process flow, which in turn provides additional cost saving benefits and increased output, such as when our POLARºSTORE™ products are integrated with existing premises.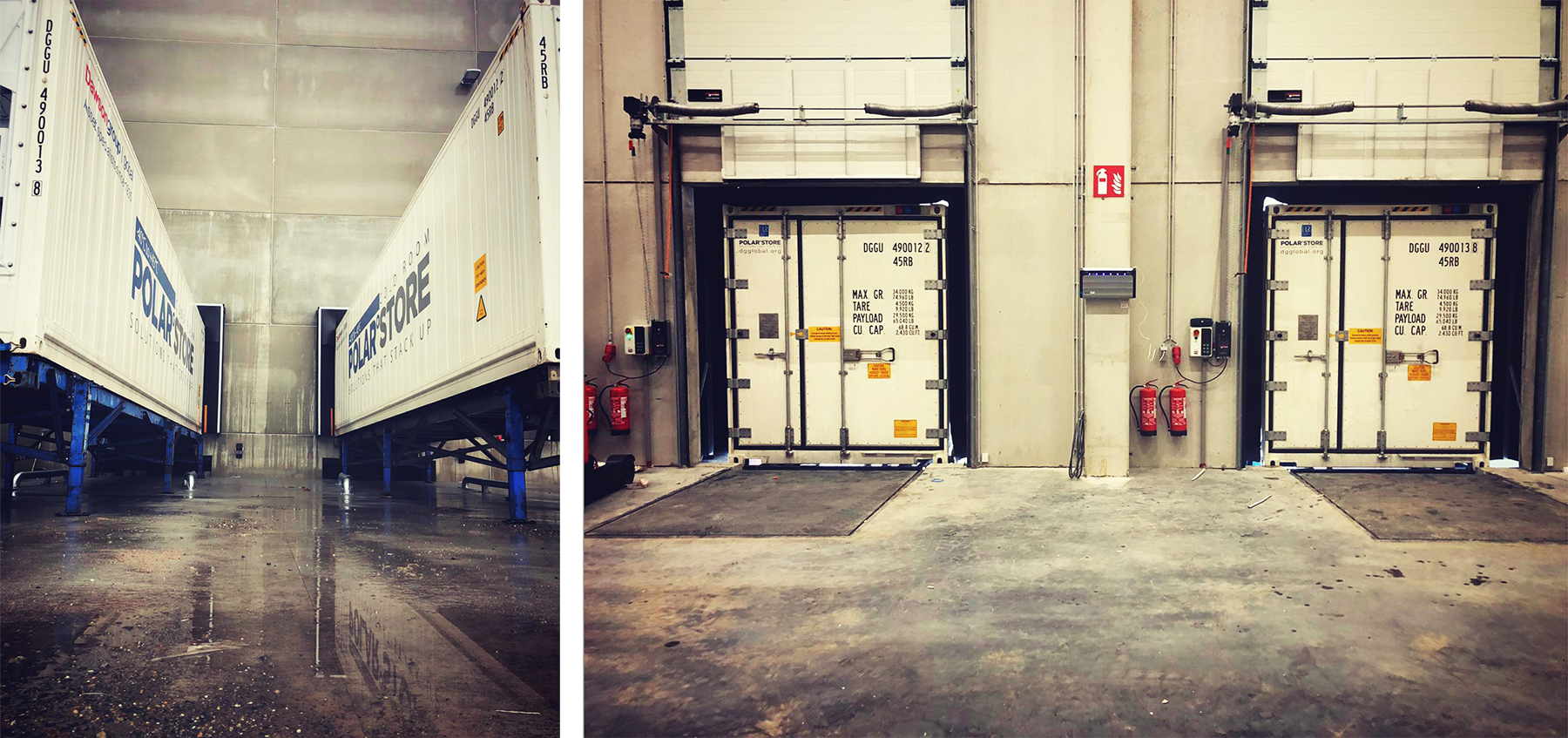 Discover the Dawsongroup | global range of cold storage solutions
If you're interested in safe, secure and dependable cold storage solutions, look no further than our industry-leading product offering:
POLARºSTORE™ Cold Room
Designed for customers who do not require 3 pallet-wide stores, our cold storage rooms offer a cost-efficient alternative to other products on the market. Temperature range -40°C and +45°C.
POLARºSTORE™ Modular
Combine single 20ft and 40ft cold rooms to form a complex of modular rooms. Temperature range -40°C to +45°C.
POLARºSTORE™ Blast Freezer and Chiller
Rapidly freeze or chill specific products with optimised airflow and temperature rates to maintain their quality and increase their lifespan. Temperature range -40°C to +45°C.
POLARºSTORE™ SuperFreezer
This unique temperature-controlled storage unit is designed to freeze and store high-value cargo down to -70°C.
POLARºSTORE™ Meat Rail
With chilling or blast freezing available, our 40ft meat rail container can accommodate over 200 meat hooks and approximately 6 tonnes of product. Temperature range -40°C to +45°C.
TEMPºSTORE™ 10
Our highly compact, simple to use inflatable cold store unit that's designed for international aid and disaster relief applications. Temperature range +2°C to +15°C.
TEMPºSTORE™ 26
Ideal for bulk and scalable storage, yet still highly portable. This unit is suitable for demand fluctuations and emergency cold storage requirements. Temperature range +2°C to +15°C.
TEMPºSTORE™ Warehouse
Offering up to 150m² of floorspace, this unit is a fast and cost-effective rival to standard ambient warehousing and can be set-up in just 2 days.
TEMPºSTORE™ Bespoke
Whatever your need, our team of in-house designers and engineers can design an inflatable structure for you.
Speak to one of our cold chain experts today
Simply enter your details into the form and we will endeavour to get back to you within two working days.