An Australian health supplement and organic food specialist had insufficient cold storage capacity in the UK to meet the increased demands from its global customers, as a result of increasing worldwide sales.
Following a free consultation from Dawsongroup TCS, a three-bay modular POLARºSTORE™ complex was commissioned which offered a number of efficiencies and benefits over the system already in place.
The holistic food specialist's existing cold storage set up comprised five ageing cold room units, each with its own fridge, that were located in different places around the yard. This was making processing orders and moving materials around the site difficult and inefficient.
With a new three bay POLARºSTORE™ modular unit from Dawsongroup global, operating on just two fridge units, the client was able to secure a flexible solution. Hired on a two-year rental option they were able to quickly replace the existing, older units, improve efficiency and reduce operational costs.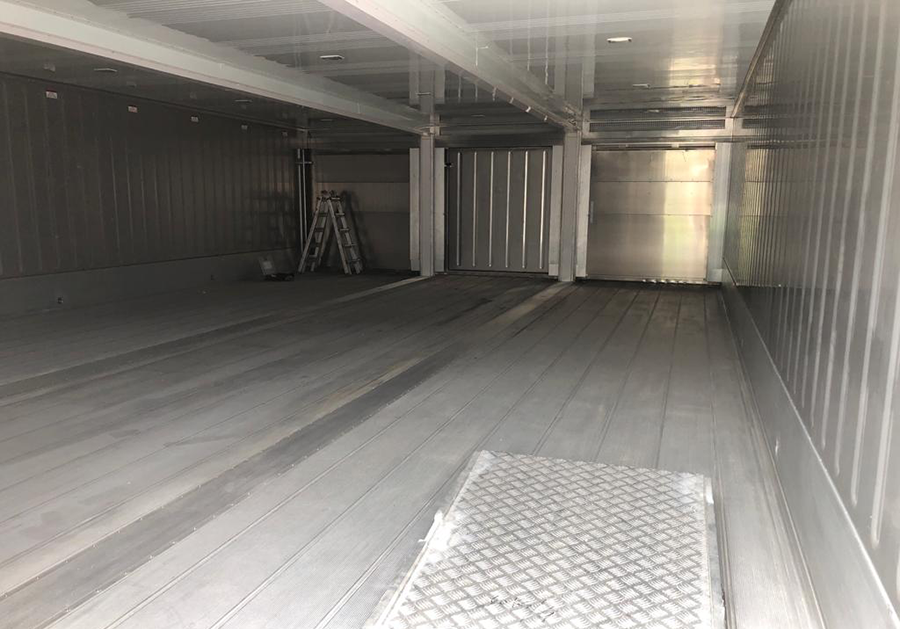 Chris Allen, Fleet Sales Manager at Dawsongroup global said:
With plans to move its operations to new premises within two years, the client didn't want to encounter costly capital outlay, investing in new equipment and a permanent solution. It needed to find a cost-effective solution that was flexible enough to meet its short-term needs and give them the option to return or move to a new location after the initial two-year rental period.

As our modular unit goes right up to the side of the entrance door linking directly into the client's premises, the three-bay modular complex optimizes process flow and significantly improves operational efficiency as all products go in and out one way. Using only two fridge units rather than the original five also helps reduce overall running costs and with 24/7 support and maintenance, the new equipment is more reliable for temperature critical storage.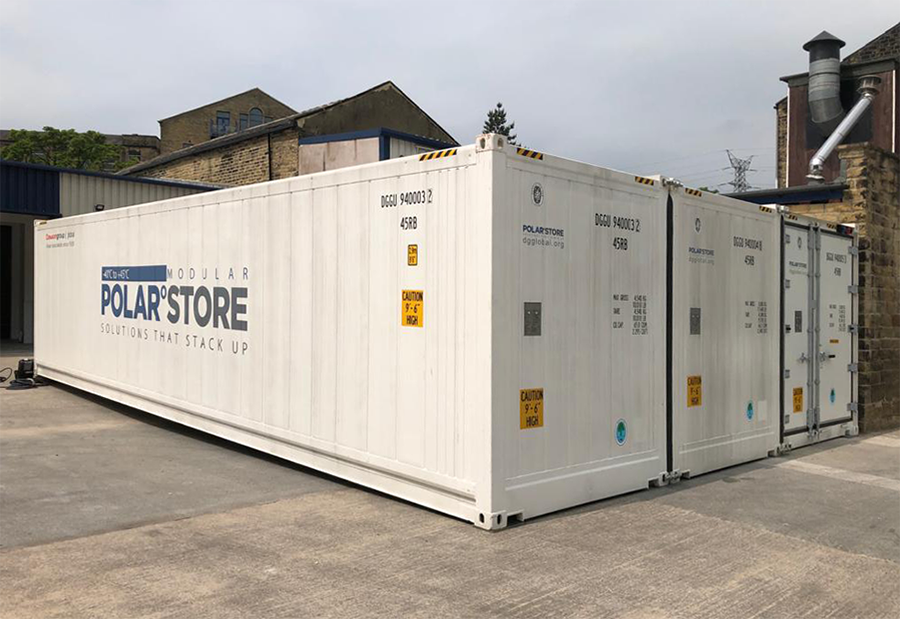 Modular cold storage from POLARºSTORE™ is one of the key models in the range of cold storage solutions, with maximum scalability and a temperature range of -70°C to +45°C.
The POLAR°STORE™ modular cold stores provide a flexible and versatile way of increasing overall temperature-controlled storage capacity. The regular 20ft and 40ft cold rooms can be linked together to form part of an existing building or loading bays, and even be set-up as individual complexes from 25m² of floor space. They also offer dual temperature compartments, data tracking and single or multisided access, giving complete flexibility.
Designed to provide instant scalability for a multitude of applications, modular complexes, can be installed and setup with ease, providing an instant temporary or permanent solution for the safe storage of temperature critical products anywhere in the world.For more details about Dawsongroup | global cold chain products and services visit: https://www.dgglobal.org/polarstore/.